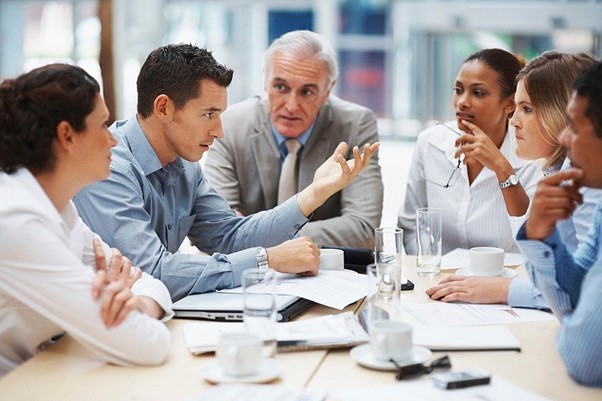 Position: Marketing Executive
Location: Crumlin, Dublin
Part of the Tricel Group, Finol Oils is the leading supplier of premium, high-performance lubricants and services within the Irish market. Based in South Dublin, we are the exclusive partner of TotalEnergies, Elf and Petro-Canada. We supply highly technical and proven products for the Automotive, Commercial, Construction, Agricultural, Marine and Industrial markets.
With over 40 years of industry experience, our scope of knowledge allows us to deliver a range of leading products and services that are unrivalled within the Irish market. This expertise ensures that we consistently provide both quality and reliability to all of our customers and clients, no matter their needs or area of operation.
As part of the Tricel team, you will discover a collaborative culture that celebrates fresh thinking and embraces change. There has never been a more exciting time to become a member of this proactive team.
Tricel is now expanding its marketing team and looking for an experienced Marketing Executive to join the team in their South Dublin based office. Working within a client-focused environment, you will report directly to the Marketing Manager of the Distribution Division, while also working closely with the management at the Finol site. This is an excellent opportunity to join a professional and fast-paced team while operating with some of the worlds most recognised brands.
The successful candidate will be responsible for delivering all online and offline activities in the Distribution Division, focusing predominantly on Finol Oils' marketing strategy. The successful candidate will collaborate closely with the broader management and sales team to support the vision and growth of the company. You are ambitious and a top performer with experience in moving fast while solving problems.
As the marketing executive, you will be responsible for several key activities and initiatives in a wide range of marketing fields. These include:
Planning
Meeting unit heads/marketing team regularly to coordinate marketing plans around the firm to progress projects and ensure they align with one cohesive strategy.
Responsible for budget and reporting of same
Digital Website / Online Activities
Full management of the Finol Oils WordPress and Magento websites.
Update all products ensuring all specifications and safety information match current data.
Writing, proofing and editing content for third-party publications, social media posts, website content and Marketing collateral.
Manage the webchat function and provide recommendations where required.
Conduct in-depth competitor research and analyse current market trends.
Generate and track all leads through the website while distributing to the relevant area sales manager.
Digital Advertising
Creating and managing all online advertising accounts, including Google AdWords and social channels.
Implementing monthly social media calendars across all social platforms.
Identifying current market related social trends and driving website traffic through relevant campaigns.
Planning, designing and sending out all email material to the current Finol database.
Plan, implement and measure marketing campaigns in line with KPIs set
Traditional Event management
Manage all tradeshows and customer events that take place during the year.
Liaise with group marketing in the delivery of Event POS, graphics and stand designs.
Identify tradeshow audience and set suitable lead targets.
Conduct post-event reporting and distribute all leads to the relevant area sales manager.
Advertising
Working with key advertising partners, identify potential advertising campaigns that are relatable to our core customer base.
Develop a calendar with advertising partners, identifying relevant feature dates and focuses.
Develop product and technical related editorials to back up all advertising.
Management
Provide assistance and support to the sales teams in the provision of brand promotional materials.
Day to day management of promotions, offers and campaigns.
Liaise with internal/external stakeholders and senior management, reporting results/progress of various campaigns
Liaise with group marketing in the delivery of design, development & market research
Participate in initiatives of the wider Distribution Division as required
Business Development & Reporting
Liaise with key customer accounts, helping with marketing related activities where required.
Weekly reporting on leads, activities and marketing campaigns.
Conduct monthly sales reports and identify opportunities or shifts in the market.
Perform quarterly customer satisfaction surveys, reporting and identifying any key trends.
Degree in Marketing or related Discipline.
Proven marketing experience delivering tangible results in a fast-paced environment.
Ability to work quickly and accurately across multiple teams & locations.
Excellent interpersonal, communications, networking and influencing skills.
Strong analytical and organisational skills are essential to evaluate both on and offline business opportunities and challenges.
Drive and energy to succeed and to motivate self and others.
Enthusiastic team player with an ability to listen, learn, contribute, and influence.
A critical thinker with a creative, innovative approach to team projects focused on results.
If you are interested in this exciting opportunity please submit an up-to-date curriculum vitae with an accompanying cover letter detailing your suitability for the position via e-mail to hr@ie.tricel.eu
Tricel is an equal opportunities employer.
All applications will be treated in the strictest confidence.