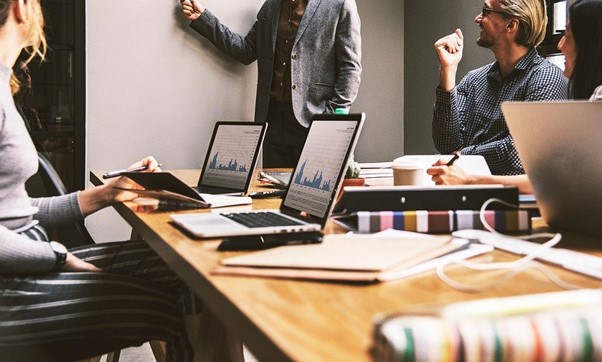 Position: Logistics Co-ordinator
Reporting to: Customer Service Manager
Nicholson Plastics is a market leader in the manufacture and supply of Water Tank solutions. The company has over 50 years' experience in the Water Storage market in the UK market. The company also offers full end to end project management service, supporting the design, manufacture and installation of solutions for the water storage industry.
Our company culture is based on heritage where our success is attributed to the people who work for us. We have adopted a number of core values which underpin everything we do; One Team, Resourceful, Integrity, Customer Centric, Embrace Change, Leader.
With our office located in Lanark, we are now looking for to expand and develop our existing customer services team with the position of Customer Services Administrator. 
The Logistics Administrator will be expected to work efficiently in a fast-paced environment carrying out all administration duties as required to support the office, this primarily involves processing customer orders. The role requires you to be pro-active, fast-paced and be able to handle multiple enquiries at any one time.
Responding to customer enquiries both via email and on the phone.
Working with the Customer service team to ensure deliveries are in-line with the installation schedule.
Sectional and One-piece confirmations for all orders.
Responsible for ensuring completed deliveries have delivery notes put through.
Maintain the system by keeping it up to date & tidy.
Updating the team and customers with ETA's throughout the day.
Liaising and booking with various hauliers in different locations.
Managing and tracking delivery of third party supplier items.
General administration duties, including; data input, responding to emails, filing etc.
Assisting the Regional Customer Service team with daily tasks;
Providing cover for the Customer Service department as and when required;
Any other duties as assigned by the management team, to ensure the needs of the business are met.
Customer service experience
Excellent communication skills
Excellent team skills
Excellent organisation skills
Flexible can-do attitude.
This exciting opportunity has arisen due to the growth of the business. Apply now to be part of a dynamic and growing team.
If you are interested in this exciting opportunity, please submit your up-to-date curriculum vitae with an accompanying cover letter detailing your suitability for the position via e-mail to hannahhamlin@tricel.co.uk.
All applications will be treated in the strictest confidence.