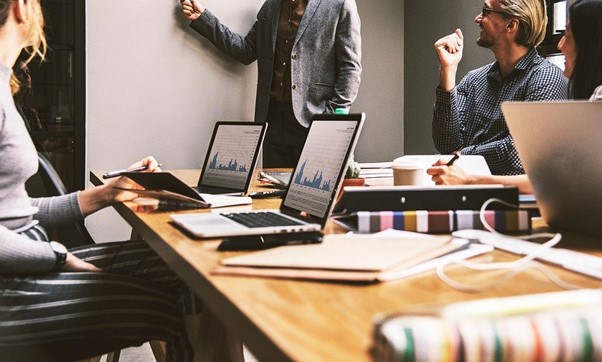 Position: Logistics Administrator
Location: Weston-Super-Mare, BS24 9AN
Dewey Waters is one of the UK's market leaders in the manufacture and supply of all cold-water storage tanks. We specialise in sectional tanks and one-piece tanks and we offer standard size tanks or custom-built tanks to suit individual project requirements.
We also provide a range of other GRP manufactured products including housings and biofilters, as well as kiosks and cabinets. We provide full project management for jobs of all sizes and also offer our clients training on the installation of water tanks, this also includes providing installation services to the construction industry.
The Role:
The Logistics Administrator is responsible for ensuring all finished goods are collected and delivered to meet customer expectations including programmed works to their requirements and provide excellent customer service and satisfaction.
Responsibilities:
program and requirements to give customer satisfaction.
Selecting the most appropriate haulage company to deliver goods taking into consideration current contracts and selecting the most cost-effective solution whilst providing the required service to the customer.
Booking goods out via haulage booking portals and IFS, including printing delivery notes, manifests and labels.
Ensuring delivery paperwork is distributed to departments prior to collation as required.
Ensuring compliance with customer Logistic plans including completion and submission of booking forms as required.
Liaising with customers to advise delivery details and confirm any additional or specialist requirements.
Updating and maintaining data on IFS and systems as required.
Ensuring delivery paperwork is collated and passed to Accounts for invoicing.
Liaising with Sales Estimators / Engineers regarding information relevant to their key accounts.
Weekly transport report to ascertain delivery requirements for the following week.
Prior to dispatching goods ensuring they have Accounts sign off.
Providing interdepartmental cover as required.
Taking incoming telephone calls for post-sale queries.
Any other duties as assigned, to support the Company.
Preferred Skills
Attention to detail
Flexible and proactive attitude
Ability to work on your own and self-manage wisely to the benefit of the company whilst being a team player.
'Can do' attitude.
Ability to think quickly and problem solve.
Commercial awareness
Excellent telephone manner.
Customer service focused.
Good working knowledge of MS Office.
Experience of working within a busy pressured environment.
Excellent administration skills.
Hours & Holiday
Monday to Thursday – 8:30am – 5pm and Friday 8:30am – 4pm
24 days holiday + bank holiday's
Pension & Life Insurance
5% employer contribution
Optional salary sacrifice scheme
Life insurance (providing you are enrolled in the pension scheme)
Wellbeing
Employee Assistance Program – providing support to all employees.
Wellbeing events.
If you are interested in this exciting opportunity, please submit your up-to-date curriculum vitae with an accompanying cover letter detailing your suitability for the position via e-mail to hr@tricel.co.uk 
Tricel is an equal opportunities employer, All applications will be treated in the strictest confidence.